In 1996 NOP released a preview of their first game named 'The incredible micro mirror men'. The game was never finished, but its development was rebooted in 2019. Since we gained over 20 years of coding experience the bar was set at the highest level in recreating our beloved game…
The underlying game engine supports the following features:
screen 7 in overscan mode (512×232 resolution)
dynamic colors (HAM) via multiple screensplits (max 130 colors simultaneously)
multiple graphic layering (like background/ foreground)
usage of animated gifs in scene designer
soft sprites
OPL4 music
… many more
Development builds (last updated: august 13, 2020)
August 12, 2020
Testing scene with full screen background animation of Indiana Jones and Konami's Kings Valley for game play (webmsx).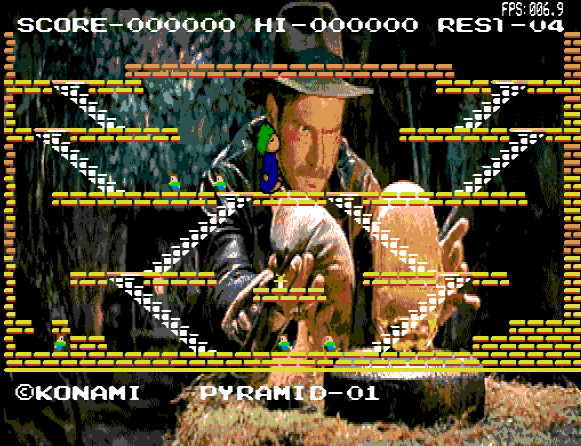 July 20, 2020
Fast-forward option and sprite management added. Animated gif conversion still need some work… (webmsx).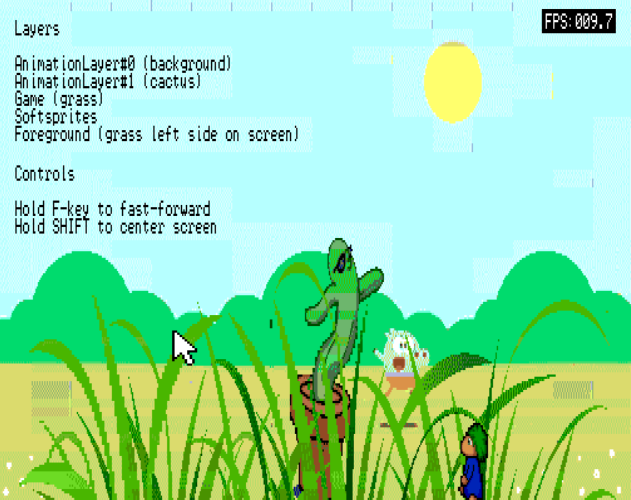 July 13, 2020
First test release of the game engine. Five graphic layers, no sound and just silhouette for sprite (webmsx).