Changelog:
v2.0: Release in April 2020
GUI changes:
Rewritten GUI.
MSX1 compatible.
Dropped DOS1 support.
Manual available from inside the application (press F1).
Added command line switches and sub directory support.

Player code changes:
Recalculated the tuning table and confirmed with external devices.
Switched from timer1 to timer2.
Added callbacks in player code.
Added command 8 (panning support).
Added command 9 (sample offset), for 97 sample/offset combinations.
Several bugfixes in player code.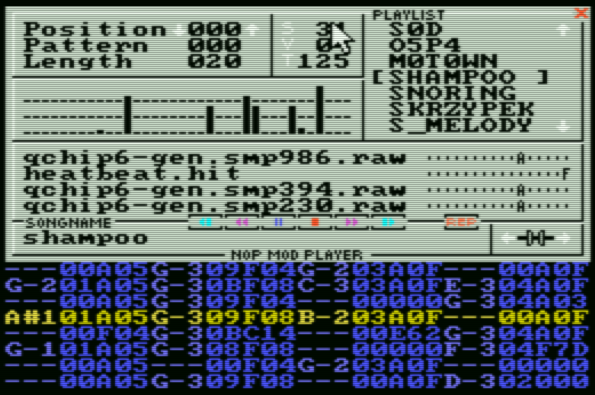 v1.2: Released in 2020
Conversion of v1.1 for cross platform assembly with Glass. Modified tables for compatibility with SymAMP.
v1.1: Support for Turbo-R, waits for OPL4 ready flag. (1995)
v1.0: Initial release (1995)