(Scroll down)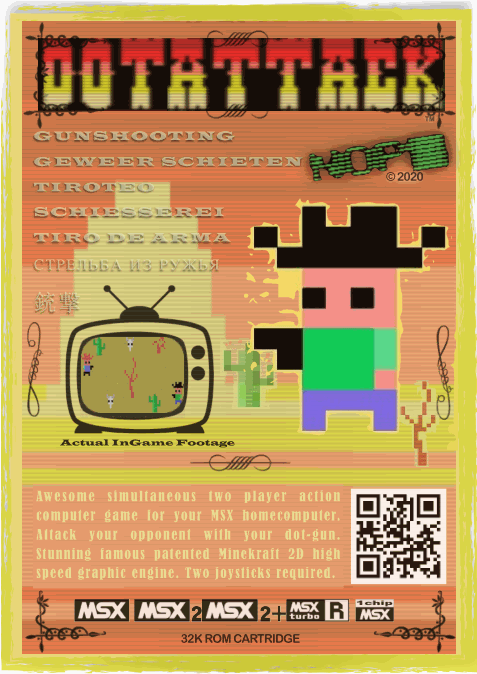 The wild west is boiling with excitement as rival gunners from all over the world gather for a duel. The polished guns loaded with ammo are ready to go. Only the razor-sharp aiming of the best shooter can win the duel.
Features:
3 Channel PSG music from renowned music composers
Support for dual PSG
Fast video access rendering engine
Compatible with 8KB machines
Simultaneous joystick and keyboard support
Support for dual Joyblock with bitpair communication
Released at Beuningen 2020.
Placed 7th at the MSXDEV compo 2020.